Jul 21, 2016
How do you hook up your chains?
Believe it or not, there is a right way and wrong way to hook up your plow lift chains….
Version one, the method that is the most common, involves threading the chain through the chain lift plate from the front to the rear.
The problem with this method is that chains are designed to pull in a straight line on each link and this method puts a TON of sideload on the links in the chain lift plate.  The result….broken plow lift chains!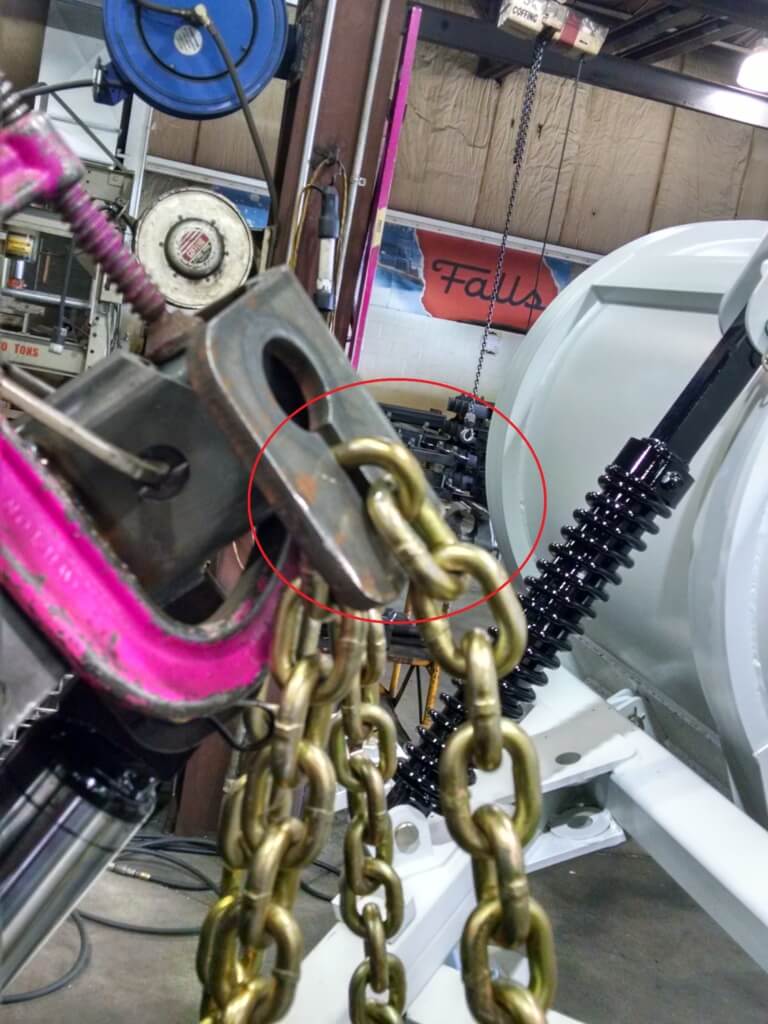 The Solution!!!!!:
Version 2, the new and improved method from Little Falls Machine involves a new and improved chain lift plate and threading the chains from the BACK to the front.
As shown in the photos below, the new Falls chain lift plate is a huge improvement over the old style lift plates in the market today.  Goodbye weak or broken chains from improper lifting!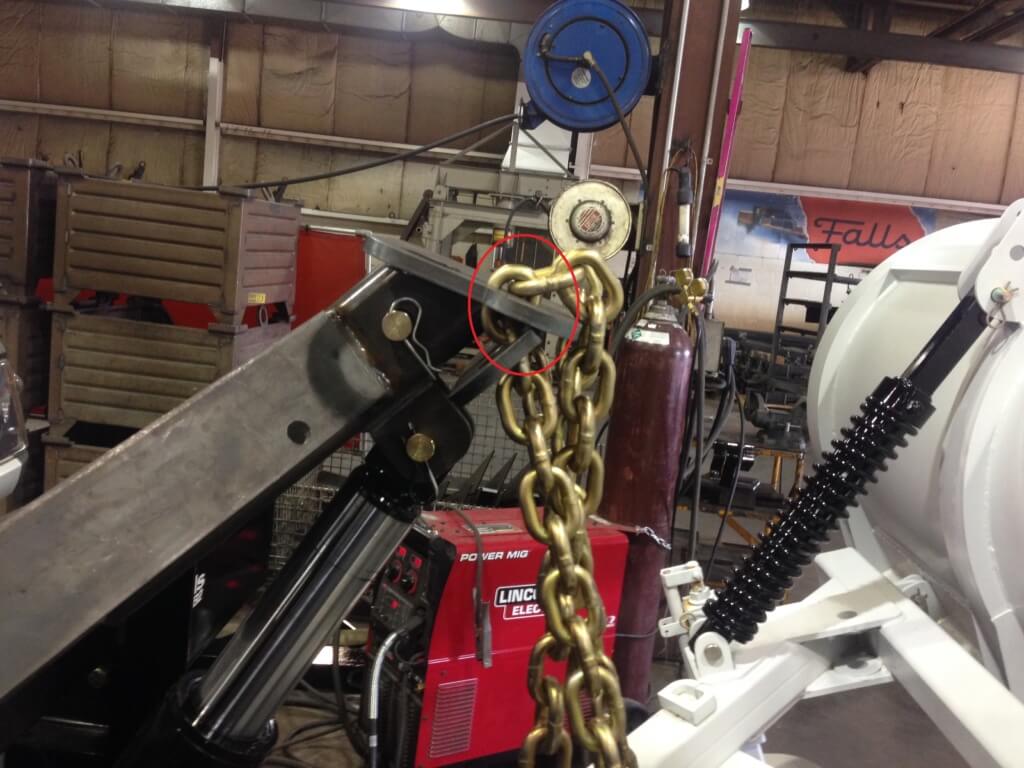 Call contact Falls parts and service and ask them about our new and improved chain lift plate that will fit with most existing Falls hitches!  #safetyfirst